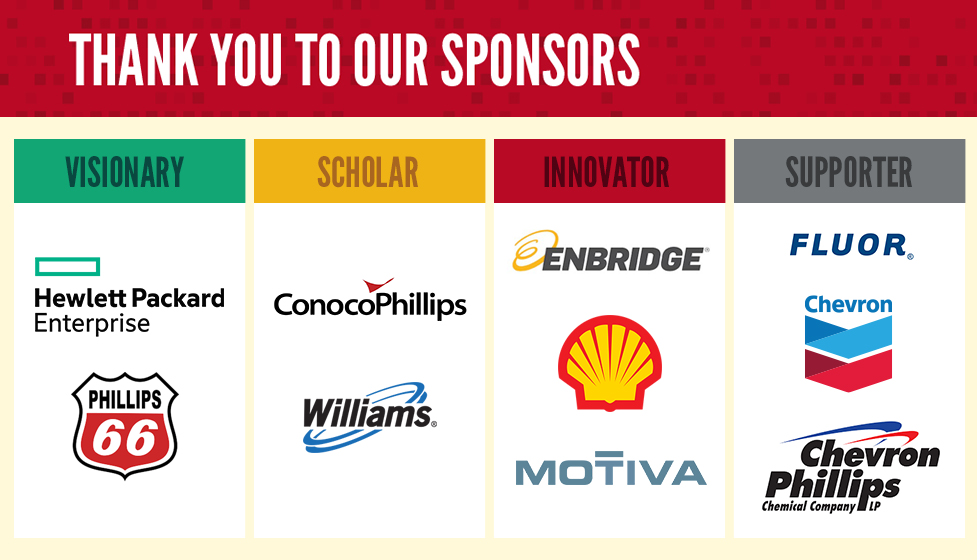 Mission
The mission of the University of Houston Engineering Career Service Center is to provide employers with quality services that integrate their recruiting efforts while creating a highly visible presence on campus. Your support helps us to carry out career development initiatives to better serve our students. By partnering with the Engineering Career Center, you will have access to a diverse and accomplished student population.
Employer Partner Program
The Employer Partner Program is an opportunity to engage and build a relationship with our career team, the Cullen College of Engineering, and the overall university community. Our Partners are recognized on the website, career portal and special events.
Engineering Career Center Partners

Levels & Benefits
Visionary:
$15,000
(annual)
Scholar:
$10,000
(annual)
Innovator:
$5,000
(annual)

Targeted Branding

Recognition as an industry partner on Career Center website
Logo on college recruitment platform (eCONNECTION)
Recognition on social media and eCommunication
 
Social Media Takeover Day
 
 
Advertising in Cullen College of Engineering Parameters Magazine (one edition)
 
 
Additional recognition and signage at Career Center Signature Events
Career Fair and two
Signature Events
(Networking Social and Resume Cafe)
Career Fair and one Signature Event
(Resume Cafe)
Career Fair

College Programming

Preferred participation status in career center panels or workshops
 

Introduction to key faculty and/or student organization leaders

 
College/Campus Tour hosted by Engineering Career Ambassadors
Student engagement event hosted by Engineering Career Ambassadors

(1 per semester)

(1 per academic year)
 

Career Fair & Campus
Recruiting

Underwriter for Networking Social
 
 
Named sponsor for Resume Café
 
 
Host a career development workshop
 
 
Career Fair Registration (one semester)

(Platinum)

(Regular)
 
Premium booth placement at in person career fair

(You get to pick location)
Complimentary tabling in high traffic areas within the College

(Unlimited)

(1 per semester)

(1 per academic year)
Priority scheduling for recruiting events
Targeted emails to a specific student population/group

(Unlimited)

(2 emails per semester)

(1 email per semester)
Priority registration for career center events
 
Resume books

(Unlimited)

(1 per semester)

(1 per academic year)