Engineering Career Center
Leading and Connecting University of Houston Engineering Students to Greater Opportunities
Fall 2023 Engineering & Technology Career Fair by the Numbers
980
Industry Representatives
Employers
Recruit high quality candidates from one of the most diverse campuses in the nation!
APPOINTMENTS
One of our team members can help out with any questions or inquiries you might have. Our office is open 8am-5pm from Monday-Fridays (Fall, Spring & Summer except for university recognized holidays).
PARTNERING WITH THE CAREER CENTER
Our mission is to provide employers quality services that integrate their recruiting efforts while receating a highly visible presence on campus. Your support helps us to carry out career development initiatives to better serve our students and enables you to have access to a diverse and accomplished student population.
About eCONNECTION
eCONNECTION is a career management system the Engineering Career Center uses to connect Cullen College of Engineering students with professional development opportunities. Register to attend events, workshops, career fairs, post open positions and much more. There are no fees associated with using the system.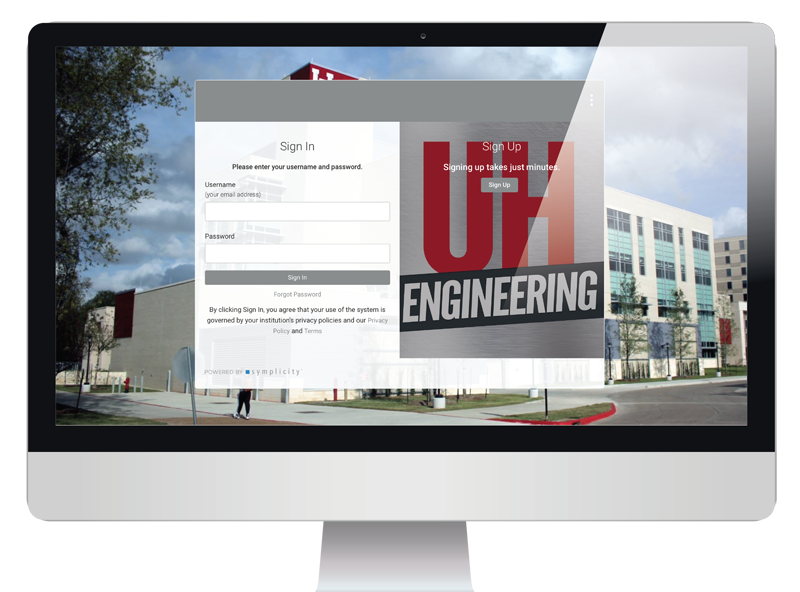 OFFICE LOCATION
Engineering Career Center, 4222 Martin Luther King Blvd, E312 Engineering Building 2
University of Houston, Houston, TX 77204-4007