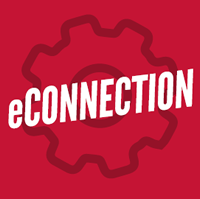 The Cullen College of Engineering utilizes a career management system powered by Symplicity, eCONNECTION that is designed to facilitate career center | student | employer engagement.
With eCONNECTION, employers may:
Include detailed company information
Add engineering job postings with specific criteria
Schedule campus and/or virtual interviews
View, download and print student resumes to review before scheduling interviews
Review student sign-up activity for interview schedules and events
Participate and register for engineering career fairs
Register to host a company information session
…and, most importantly, save time during the recruiting process! These are just a few of the exciting features offered through eCONNECTION.To get started, click on the "Employer Log-in" link above. If you are a student, please click on the "Student tab then click eCONNECTION"
The Engineering Career Center looks forward to working with you for your recruiting and hiring needs!