Industry Advisory Board Member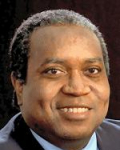 Ron is currently the Global Planning COE Leader – North America for GE Oil and Gas in Houston, Texas. In this role, Ron is responsible for the optimization of project execution processes for O&G opportunities whose contract value range from less than $5M to $1.7B. Before this, Ron served as Technical Director for GE Gasification with technical teams in Houston, India and China. Its business model included the gasification of coal slurry for power generation. While in this role Ron co-authored a patent for the next generation gasifier. Prior to this role Ron served as Development Engineering Manager for Aero Energy where he led a global team of engineers and technologist located in Houston, Mexico and Poland. His primary role was the leadership of a technical team responsible for design of aeroderivative power generation equipment, cost reduction and overall technical support.
In 2000, he joined GE Aero Energy as their New Product Introduction Manager. Since then he has also held positions as a DFSS and Six Sigma Black Belt and Requisitions Manager. 
Before joining GE, he spent 17 years in the Oil and Gas industry holding numerous positions including Project Engineer, Operations Manager, Program Manager and Strategic Planner. 
Ron is a graduate of the University of Houston with a Bachelor of Science Degree in Mechanical Engineer where he helped found the National Society of Black Engineers and was an original member of the UH PROMES program. He also holds a Masters of Business Administration (Finance) from the University of Tulsa graduating with honors.
Ron lives in Crosby, Texas with his wife of 33 years and one daughter a former All-Conference player for the Wichita State Lady Shocker women's basketball team.